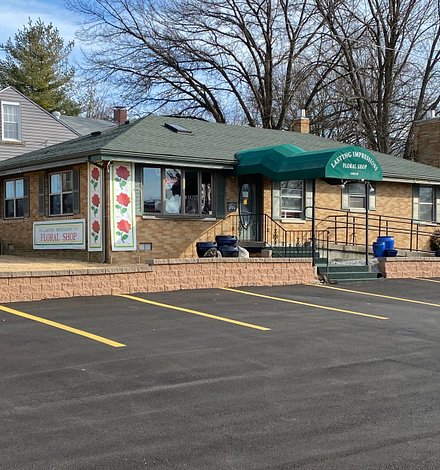 Frances Benton / Ronald Benton
Floral Designer / Owners
Feel Free To View Our 5 Star Ratings & Reviews From Years Of Satisfied Customers, Who Have Over Time Blessed Us With Their Patronage And Recommendations On...
- Google
- Yelp
- FACEBOOK
- Yellow Pages
(JUST CLICK ONE OF THE LINKS AT THE BOTTOM OF THIS PAGE)
FAMILY OWNED & OPERATED SINCE 2007
35+ Years Floral
Design Experience
Lasting Impressions Floral Shop Opened Its Doors To The Fairview Heights & Surrounding Communities In January 2008. Our Family Enjoys Giving The Gift Of Flowers & Looks Forward To Servicing The Public With All Of Their Floral Needs.
The Backbone Of Our Establishment Is Michigan Native And Career Floral Designer Frances Benton. Frances Came To The Saint Louis Area In The Mid 1980's Where She Was Married, Raised Her Family, And Founded Lasting Impressions Floral Shop.
Here At Lasting Impressions Floral Shop Our Passion Is Flowers, And We Strive To Give A Great Experience When Exploring Our Customers Needs Whatever They Might Be.
We Strive To Stay Updated And Educated On The Environment We All Share, And We Make It Our Personal Responsibility To Share Our Botanical Knowledge With All Our Cutomers, Friends, And Family.
Lasting Impressions Floral Shop Is A Proud Member Of The Accredited (BBB) & Also Of The Local Chamber Of Commerce.